Jean Maxwell has consulted executives on four continents, including at some of the nation's top law firms, Fortune 500 companies, and with government institutions to help them diagnose and correct their most pressing business and organizational challenges.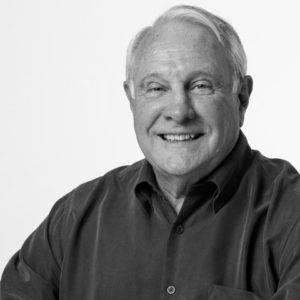 A psychologist by trade and training, Maxwell considers himself a reformed psychotherapist with a keen sense for prescribing practical applications to help correct complex challenges in business. His career started by training psychiatrists, psychologists, and social workers on how to cure psychopathologies. He has worked in the tough rooms of state and federal prisons and mental hospitals. There, he learned everything there is to know about organizational dysfunction.
Using what he learned in the field about organizational dysfunction, coupled with his knowledge of the human potential model, he has helped individuals, teams, and organizations increase their effectiveness and profitability through accountability, empowerment, relationships, productivity, and trust.
As a Vistage Chair for 23 years, he has mastered the business equation of structure, process, systems, financials, strategy, culture, and powerful relationship building. Over the course of two-plus decades, he has led many dozens of CEOs and business leaders using face-to-face executive guidance, coaching, peer group meetings, and leadership assessment tools.
He is an internationally known guide, consultant, trainer, facilitator, and speaker who brings a unique blend of psychological insight and business acumen integrating inspiration with practical human tools.
Maxwell earned his Masters in Psychology from the University of Texas-El Paso in 1971. He is a certified Clinical Teaching Transactional Analyst and served as an adjunct professor at the University of Phoenix, and as a guest lecturer at the Tulane School of Social Work, Auburn University, and the Civil Service College in the Republic of Singapore.
"As a psychotherapist, my job was to diagnose psychopathologies, identify what was wrong, and try and help people through prescription," Maxwell said. "My job is simpler and more direct: it's to help people to find personal and professional success in their lives. My calling in life is to help people navigate their success to the extent that I can. Being a guide, a mentor, and a resource; to listen, to be a sounding board, and to help identify solutions brings me the greatest joy and pleasure."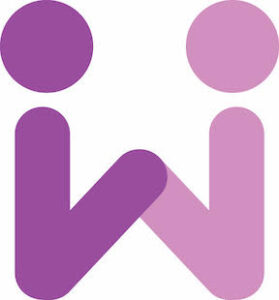 Read what executives say about Jean Maxwell's work as a Master Coach:
"Jean is a guru of organizational success." – Rick S.
"[Jean] and our group has an unrelenting commitment to the development of the whole leader. A business owner might have a finely tuned mind for business, but if that person's competencies in their personal life aren't also finely tuned, their effectiveness and happiness suffer." – Doug L.
"Jean follows up on the developed action items – doing whatever is required to ensure that the progress is made towards the desired results. I have used Jean in this capacity on a large number of occasions and have always been completely satisfied with the results." – Dave W.
"Jean Maxwell led our strategic planning retreat to new levels of discovery, challenge, and focused outcomes. As a result of his process, we came away with a commitment to a powerful action plan." – Matej K.
"In addition to the high-level continuing education and tangible business advice, the camaraderie and mutual support [Jean] provides has been remarkable." – Nigel A.
"We first started to work together when my Dad was transferring his position in our family business to me. Most family businesses don't transition well because of unmet expectations and emotions that need to be dealt with; Jean helped us significantly with that. In addition, Jean has walked beside me through difficult personnel decisions, family issues and things I needed to deal with personally." – Brad A.
"I went from being a small startup in my industry to a nationally recognized market leader. Not just a trite statement, but a fact: a publicly traded company acquired my company in 2015 for close to a nine-multiple. Absolutely unheard of in my industry." – Randy D. 
"Jean Maxwell is an amazing combination of business insight, expert, and counselor. Through decades of interaction with CEOs, he has great wisdom around leadership and business challenges; but, what is special is his vast experience catalyzing the group and individual discussions where he sees what the issue is below the surface discussion." – Scott F.
"My business has grown ten times since I joined. Jean's coaching has helped me achieve results I never thought I could." – Kathleen V.
"Every interaction with Jean is like your first. He is so intuitive about your issue or topic, you feel he has been tipped off before the conversation. However, it is because he is such an active listener, he is able to appear ahead of time. His experience is unparalleled and he is able to share that with me to help me move forward in my personal and professional development. My business is stronger and I am a better leader as a result of Jean's continued input." – Guy R.
You can meet Jean, and take advantage of up to 90 minutes of FREE Consultation. This is your no-obligation opportunity to discuss some of the areas where your company may be struggling. If you know areas where your company could improve but don't know how to generate those results, then call (303) 910-5080 or email PeopleWorks today.